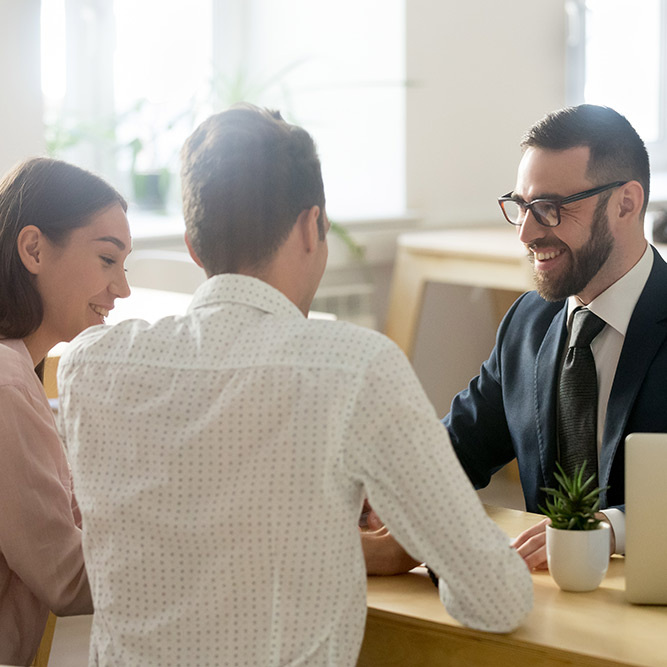 Our unparalleled service and knowledge means we focus on insurance and risk management solutions, so you can focus on banking. With the right combination of products, service, and value all local to you, FBinsure is the obvious partner in risk management.
Our Risk Reduction Approach
Evaluate
We work with your leadership to identify risk control opportunities in more than a dozen areas of your business. This process is the first step in allowing us to make you more attractive to the insurance marketplace.
Design
The result of our intensive Risk Reduction Process is a Risk Reduction Plan tailored to your specific organizational needs. This collection of proactive strategies becomes the basis of our ongoing relationship.
Implement
A goal without a plan is just a wish. Our team works with you to develop an implementation plan. We outline solutions, identify key players in your organization and ours, and schedule the timing of service delivery.
Critical Coverage for Your Industry
Directors & Officers Liability
Directors & Officers liability Insurance (D&O), is liability insurance payable to the directors and officers of a company, or to the organization(s) itself, as indemnification (reimbursement) for losses or advancement of defense costs in the event an insured suffers such a loss as a result of a legal action brought for alleged wrongful acts in their capacity as directors and officers. Such coverage can extend to defense costs arising out of criminal and regulatory investigations & trials as well. Intentional illegal acts, however, are typically not covered under D&O policies.
Crime
A crime insurance policy is designed to meet the needs of organizations such as financial institutions (including banks). A commercial crime policy typically provides several different types of crime coverage, such as: employee dishonesty coverage; forgery or alteration coverage; computer fraud coverage; funds transfer fraud coverage; kidnap, ransom, or extortion coverage; money and securities coverage; and money orders and counterfeit money coverage. Crime insurance was developed to deal with the limitations of other policies and extend protection to include the fraudulent activities of employees.
Cyber & Data Breach Liability
Cyber & Data Breach Liability is designed to cover consumers of technology services or products. More specifically, the policies are intended to cover a variety of both liability and property losses that may result when a business engages in various electronic activities, such as selling on the Internet or collecting data within its internal electronic network (via credit or debit card for example). Cyber and Privacy policies cover a business' liability for a data breach in which the firm's customers' personal information, such as social security or credit card numbers, are exposed or stolen by another party who has gained access to the firm's electronic network. The policies cover a variety of expenses associated with data breaches, including notification costs, credit monitoring, costs to defend claims by state regulators, fines and penalties, and loss resulting from identity theft.
Professional Liability
Professional Liability coverage is designed to protect professionals such as accountants, attorneys, real estate brokers, consultants, etc. from liability incurred as a result of errors and/or omissions in performing their professional services. Although there are a few exceptions such as physicians, architects, and engineers, most professional liability policies only cover economic or financial losses suffered by third parties, as opposed to bodily injury and property damage claims.
Commercial General Liability
The baseline for commercial insurance programs, a General Liability policy is issued to business organizations to protect them against liability claims for bodily injury and property damage arising out of premises, operations, products, and completed operations; and also offers protection for advertising and personal injury liability that businesses are exposed to in the normal course of their daily operations.
Request a Quote
Just answer a few simple questions an advisor will contact you within 1-2 business days.