As I navigate cautiously through the first month of 2021, testing that my footing is secure and that the path ahead is still the right way forward, I'm reminded of some of the lessons I've learned from the many businesses I work with over the past twelve months. Lessons about creativity. Lessons about strength in teamwork. Lessons about flexibility and determination.
Luckily, the team I work with hit the ground running. You know the story – our coworkers are now our kids, we are now teachers, and meal preppers, along with risk advisors and insurance professionals. The story has been told over and over again. As a father of five kids, I've heard just about every story and every angle.
Undoubtedly, the last year was unlike any other. As an insurance professional, it changed the way I think and the way I identify and address risk. 2020 had a strange way of showcasing people in ways we aren't used to seeing them. Seeing CEOs and CFOs in their home offices over Zoom; HR professionals and Safety Advisors checking in with their teams in ways they never imagined. It reminded me of the humanity in my industry.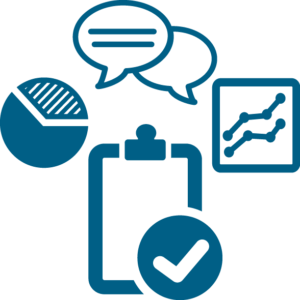 Insurance is often commoditized. The agent that sells the policy is often the agent who delivers the lowest priced quote but, that may not be the agent that is the best fit for a business or the most qualified agent. It could, possibly, just be the agent that got lucky with the right market assignment. We are all familiar with that "shop and quote" system. My industry continues to follow that agenda, but is it because it benefits businesses? I'd argue not; it's the path of least resistance.
The results of that process have left businesses underinsured in drastic ways. In fact, according to research by Marshall & Swift/Boeckh, over 75% of businesses are underinsured. If you've never had a full risk assessment as part of your renewal process, how confident can you be that your business is adequately protected? Let's look at this a different way: would you allow your dentist to start pulling teeth without using up to date tools and strategies to determine which need to be pulled and which need cleaning and strengthening?
I promise you, it isn't too much to feel like you deserve to be paid attention to. We've experienced a year like no other. Some of us looked professional from the waist up, and ready for bed from the waist down. Others worked incessantly to make sure we were safe, healthy, and protected. Many others lost their jobs and their businesses.
As we move through 2021, I'll continue to learn from the many businesses who have shared their story. I'll show up the best I can for my clients and businesses. If you have questions, let me know.
One final bit of risk advisor advice: remember that you can ask questions of insurance professionals too. Ask, what processes are they using to best identify new, emerging and escalating risks that could have an adverse impact on your business? Or, what data do they bring to the table?
Most importantly, how will they help you make better, more informed decisions, supporting and building upon all the hard work you have put in throughout 2020?